From local support services to a deep technical knowledge of the automotive aftermarket, our customer-first approach means we go the extra mile to ensure our partners are taken care of and have the advice and support they need.

Parts you can
rely on
All Amity parts come with a two-year warranty

Support when you need it
Friendly pre and post sale support for all of our customers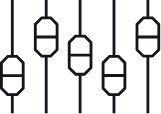 Deep technical knowledge
Over 40+ years of industry expertise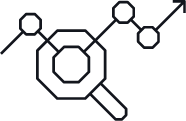 Quality control
Our rigorous quality control processes ensure we follow the strictest safety standards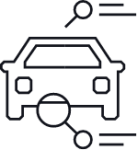 Fitment advice
Detailed fitment instructions are provided with many references

Premium packaging
To ensure safe arrival all of our products are delivered in premium packaging
Saving our customers time, money and effort
We're committed to minimising the cost and installation time of new parts, without compromising on reliability, safety and quality.
Every part we supply has been through a rigorous process to ensure it's not only what our customers need but can also be fitted in the most efficient way possible. That often involves making subtle but necessary improvements to the original design of references, such as supplying axles with bushes or subframes with fitting bolts. It's all in the name of saving our customers time, money and effort.